In Sep 2023, Two EECE students participated in AAAS S-Stem Scholar Conference in Washington DC sponsored by National Science Foundation.
Tue, 09/26/2023 - 3:02pm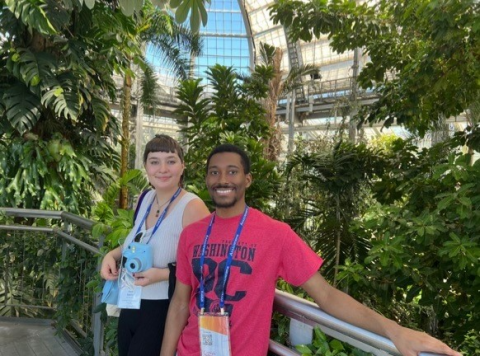 Azali Guidry-EECE Junior and Savion Siner-EECE Senior who are both part of the ASSSET program were selected by NSF to attend the conference. ASSSET (Affirmative Scientific Support for Scholars in Energy Technologies" is a college-wide program at UL Lafayette sponsored by NSF. The program aims to train a skilled workforce in the Energy area.
"The conference itself was so informative and motivational. I felt I could relate to and learn from all the speakers at the event. Meeting other scholars was another amazing part of the experience.", Azali said.
"Little did I know that this three-day convention would be a life-changing event. After attending this conference, I truly feel that I have become a more confident and competitive scholar. It was definitely a transformative experience that has shaped my life both professionally and personally, and it is one that I will cherish for years to come.", Savion said.